About FULCRUM Real Estate Development
Fulcrum's motivation is about making a difference.  Fulcrum was established with a commitment  to bring a higher quality of life to the aging population. Motivated by personal stories of losing loved ones, Fulcrum is dedicated to "raising the bar" in senior living and to create a home for seniors to thrive.  Utilizing technology, sustainable and nutritional practices, and customer service, Fulcrum is creating a better place for the aging population to want to live in and not have to live in.
---
Meet the Principals
---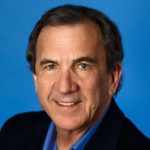 David Ford, CPM®
Managing Principal
David's motivation to leaving the institutional world of commercial real estate was watching his father-in-law and close friends suffering from the early signs of dementia and the limited care available to offer them a dignified way to live.  With more than 36 years of experience as a senior real estate executive, David has worked in all aspects of commercial and mixed use real estate and realized that this skill set could be brought to the senior housing sector to create something better than the status quo. David has worked with a wide range of investors, from the largest pension fund in the U.S to individual investors, providing services for acquisitions, development, dispositions, receivership, property management, construction supervision and leasing as both an owner's representative and tenant representation.
Most recently, David served as Senior Vice President of Transwestern, overseeing the operations and expansion of its management services platform in Northern California. David is responsible for all aspects of management services, including new business development, service delivery, client relations, recruiting, and strategic expansion.
David also served as Senior Vice President and Director of Management Services for Grubb & Ellis' Northern California region, and responsible for the Asset Management division for  the Bay Area.
Prior to these two positions, David was actively developing medical and mixed use projects in Texas, California and Hawaii.  Developing in difficult areas such as Rancho Mirage and Maui, David's last development was the Wailea Town Center a mixed use project on the island of Maui.  As developer of record for these projects, David has the experience and training to understand complex building standards, municipalities and homeowner associations in obtaining approvals of entitlements.
His career in real estate began at PM Realty Group as Senior Vice President where for ten years he was responsible for a 20 million sq. ft. portfolio of office, industrial and retail properties in California, Washington, Arizona, Utah and Colorado. Duties included all corporate staff, property management, leasing, sales, construction services and client relations. After his tenure at PMRG, David served as Managing Director for Whitney Cressman in San Francisco and was COO at Orion Real Estate in Marin where he was in charge of all operations and transactions for Orion Partners, the largest commercial real estate company in the North Bay of California. Orion had 4 offices with over 30 agents working exclusively on commercial real estate.
David lives in San Rafael, California, with his wife Cheryl and has two grown children, Madison and Dillon. David and Cheryl are active in their local church and work with local charities and are avid golfers.
CalBRE License #01033044
Office: +1 415 489 9301 ext 101
Direct: +1 415 688 4009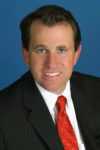 Steve Ring, CPM®, RPA, LEED-AP
Managing Principal
Steve's personal story and motivation to enter the senior housing industry began in 2014 when his father passed away.  At 79, Steve's father was at the point that he needed to enter an assisted living facility.  The options were very limited and, frankly, a depressing place for an active senior to go. Steve's father passed away two weeks before entering a community.  Realizing the vast numbers of seniors that will soon be in this situation, Steve is motivated to bring a better standard and product that respects the dignity seniors deserve and provide an active culture for them to thrive.  Bringing his knowledge of complex technologies, sustainable practices and commercial building standards, Steve is motivated to help our aging population live their final years as they deserve. Based on the principals of hospitality and customer service, Steve is convinced that the industry can further grow in a positive direction.
Prior to co-founding Fulcrum, Steve was a Managing Director for Cushman & Wakefield, the world's largest privately held commercial real estate firm. Responsible for the Northern California portfolio, Steve oversaw over $15B in real estate assets.  Representing the highest class buildings in San Francisco, Steve had to deliver the best product, customer service and quality to the marketplace.
Steve has a unique background of over 30 years that is representative of all cycles of the real estate asset, from pre-development to disposition. Representing institutional to high wealth individuals, a sample of his background includes high profile assets like Saleforce's 50 Fremont, 345 California, Jack London Square, Pacific Shores, and the world famous Transamerica Pyramid. A sampling of clients include MetLife, J.P. Morgan, Prudential, UBS, AEGON, Starwood, Salesforce.com, TIAA-CREF and Credit Suisse. Steve was responsible for delivery of all services to execute the strategic asset plans for nearly 27M sf of product.  Working with the clients, Steve would coordinate all efforts including, leasing, management, construction and brokerage.  With this background, Steve truly understands the "cradle to grave" and life cycle of real estate.
While at C&W, Steve personally developed sustainability practices that are utilized internationally. As an early adopter in 2007, Steve had directed LEED certification programs for nearly 30% of all private commercial buildings in San Francisco including four LEED Platinum certifications.  Steve had the largest portfolio of LEED buildings in C&W and the Bay Area and as a result, Steve was asked to help chair Mayor Gavin Newsom's Task Force on Commercial Building Efficiencies, the catalyst of policies and laws within San Francisco and a template for many municipalities worldwide. Steve actively participates in a legislative capacity and has asked to contribute his knowledge with legislators, the California Energy Commission, and other similar entities and Boards.
Steve's prior experience includes brokerage, leasing, management and development of commercial and multi-family real estate in Southern California with firms such as Charles Dunn Real Estate Services and Prudential Investments.  Development projects ranged from ground-up multi-family sites throughout Riverside county to urban re-positioning of sites in Los Angeles and Brownfield clean up.
In addition to this experience, Steve has served as a former chapter President for the Building Owner and Manager association as well as the Institute of Real Estate Management and has sat on their National Executive Council. Steve is active with the California Business Property Association in Sacramento and has served on the advisory board. Steve is a contributing author, national speaker and has been featured on nationally syndicated real estate radio shows.
As a father of two children, Steve and his wife, Nina, dedicate their limited spare time to the Boy Scouts of America, Ross Valley Baseball, fly-fishing, mountain biking, swimming, boating and church. He is also a member of the Olympic Club.
CalBRE License #00842601
Office: +1 415 489-9301 ext 102
Direct: +1 415 985 8606